5 Awesome Car Organization Hacks
With warmer temperatures on the way I am beginning to think about spring cleaning. Sunny skies highlight the beating my windows have taken over the winter. Nicer days make me want to clean and organize everything from my closets to cabinets, and even my car. All my taxiing my children around leaves my car a disaster. While there are plenty of organizing tips for your home, tips for keeping your car clean are in short supply. To remedy this, I have complied some of my favorites.
1.
Use a cereal container as a trash can. Line it with a small trash bag and create a convenient place to put trash in your car.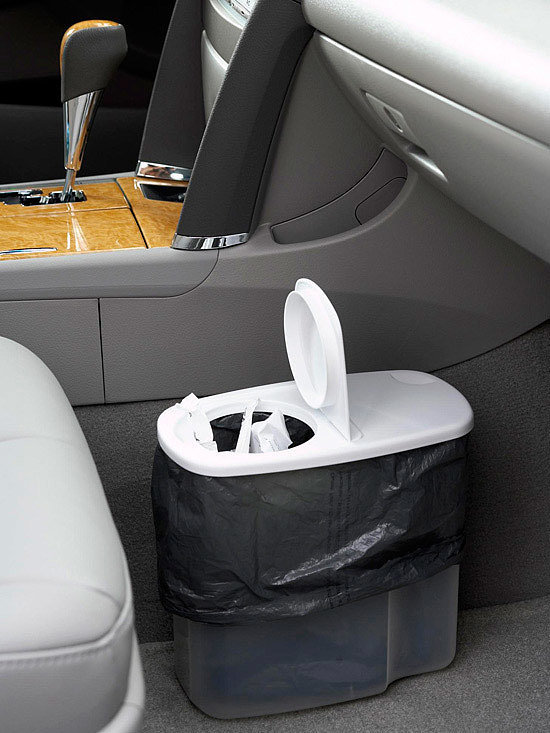 BHG
2.
Use silicone cupcake liners in your cup holders to catch dirt, spills and coins. Pull them out and rinse them off for easy clean up.
3.
Use a gum container to keep loose change within easy reach. It fits perfectly in your cup holder and clicks shut for easy storage.
4.
Use zipper pouches and a basket, or lidded container, to create a road trip survival kit. Instructions can be found here. Perfect for putting craft supplies, extra blankets, snacks or first aid kit items in one "easy to find" place. Store the basket between bucket seats or on the floor of the back seat to keep items within easy reach, but out of sight.
5.
Use a dollar store shower caddy to make eating on the run less messy. Kids meals fit perfectly in the individual holes, even the drink.
I can't wait to try some of these out in my own car. Take control of clutter with these great ideas and not only make your car look better but more relaxing as well.